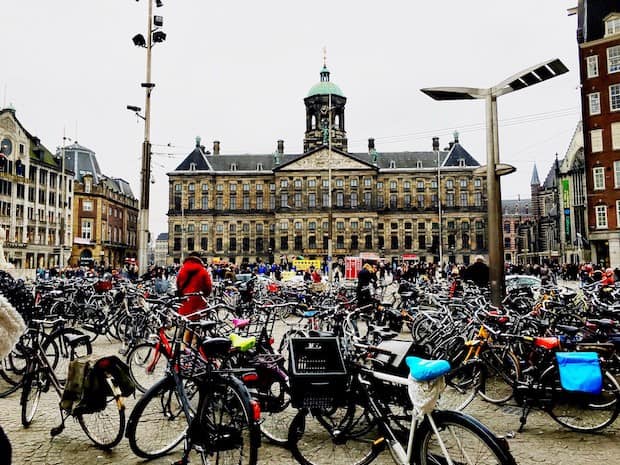 HGAT Guide to Amsterdam
Want to know how to win a way into my heart? Presents. Not giving them, obviously, but receiving them. Ripping open the wrapping paper to reveal the gift of your dreams is what I would wait for for 364 days every year until my birthday came along. Now that I'm married, it seems that I'm eligible to receive at least five gifts a year (birthday, valentines day, anniversary, engagement anniversary, eid, and anymore little occasions I can think of). However, as BW has learnt the hard way, buying gifts for me is definitely a must but probably a task next to impossible, so he takes the easy way out and tends to plan a trip so I don't remember to ask for a present (I still do remember BW).
So this year for Valentine's day, we decided to take a trip to Amsterdam as a romantic present to me the both of us. First things first, we booked it two days before (nothing new there) and ended up not getting the hotels we wanted, but a nice central location. Secondly, we had underestimated how cold the weather would be and needed to buy more clothes to keep ourselves warm. And thirdly, I had an issue finding some good halal options for us to have a nice romantic dinner.
Well, nothing seems more romantic to me than a juicy halal burger, don't ya think? I had followed Artisani burgers for a while on Instagram, so it only made sense to pay them a visit on Valentine's day to check out their burger offerings. We escaped the bitter cold and quickly ordered:
A nice, big steaming hot glass of water with fresh mint leaves and a packet of honey on the side. Their other drinks look impressive such as the fresh flavoured lemonades and milkshakes too, but I needed something to keep me warm!
A big hunk of a guy arrived to our table with all the typical trimmings, plus a bonus of crispy turkey bacon. The thick patty had been cooked to a nice pinky medium-well, and was full of flavour, especially from the chargrill, but my only issue was that it was quite heavy on the pepper making the burger a little harsh. The soft, buttery brioche bun surprisingly held together these behemoth of a burger, and the condiments were not excessive or oversized, making this one of the easier burgers I've eaten.
The turkey bacon was a million times better than the stuff we get in London, adding a nice smoky meatiness to the burger, and the house sauce was deliciously creamy. The only other issue I had with the burger was that although the salty, sharp cheddar cheese had been expertly melted all over, I kind of missed the usual American cheese and hope that Artisani will be able to offer a variety of cheeses on their menu in the future.
We thought we would be a little fancy and opt for the pimped out version of their original hot dog, and I was pleasantly surprised. The dog arrived in a squidgy bun and had been sliced in half to reveal gooey melted cheddar cheese inside. It had then been further topped with diced dill pickles and red onions, and drizzled in their special house sauce (a.k.a burger sauce). I've generally not been a fan of hot dogs, but Artisani perhaps changed my mind for the day as the tangyness from the pickles plus the house sauce added a whole lot of flavour to the beef dog. A good alternative to the burger.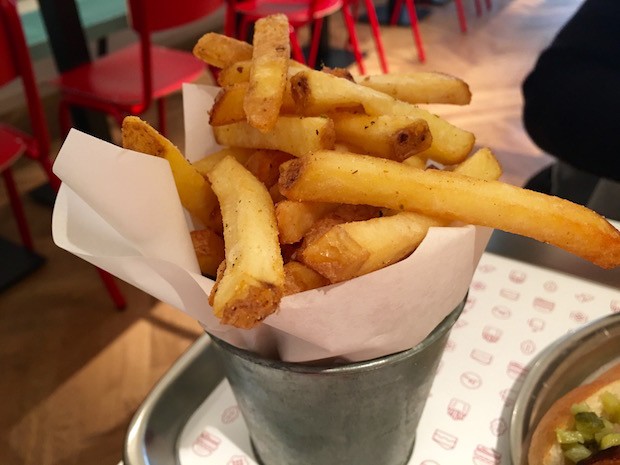 Standard fries that were fluffy and crisp.
The overall bill amounted to €18.25 (£14.40) so €9 (£7.20) each for two excluding drinks and service. Sure, it wasn't a mind blowing burger, but when you're out on the search for some good halal meat, Artisani is able to provide a delicious meaty option. It is a small and quiet establishment located in West Amsterdam, and is quite easy to miss so keep those eyes peeled.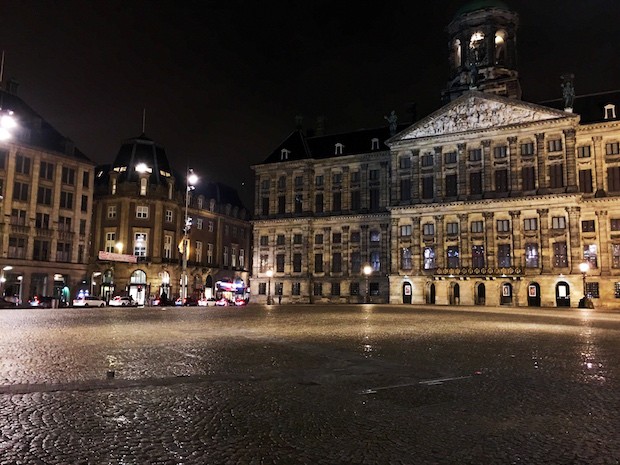 Of course, we made actual date night dinner plans, otherwise BW would not have heard the end of it. Our first choice of restaurant was a sleek, hip and overpriced Japanese restaurant, Momo, where the service was terrible but the food made up for it I guess. You can expect the usual black cod, sashimi tacos, prawn tempura etc. over here and is pretty good quality, but doesn't meet London's standards.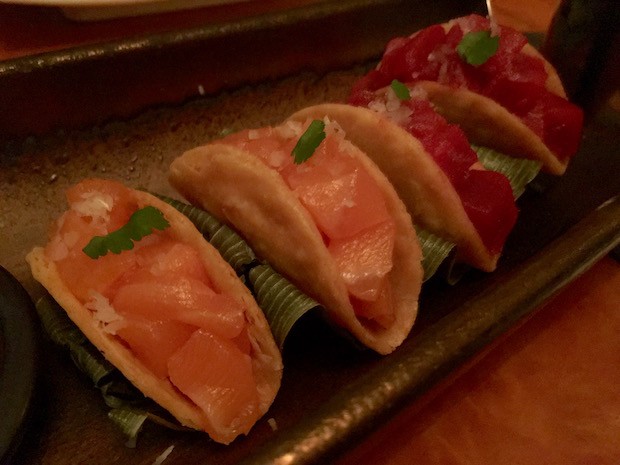 On the second night, after having a big lunch, we decided to keep dinner super heavy as well and found a small little Italian pizzeria, La Zoccola del Pacioccone on a side street. It was the perfect valentine's date – tiny, cosy, and bursting with energy. The pizzas were deliciously comforting, cheesy, and tasty too!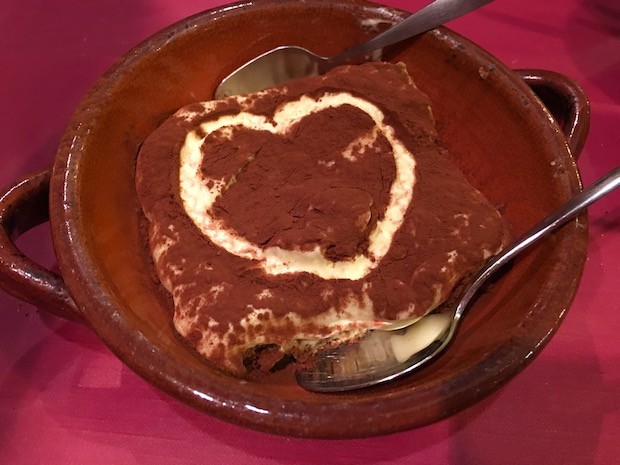 Having eaten our entire weights in pizza and munchies, we fell into bed and passed out from a huge food coma. I know we had not really seen much this trip, but the weather was just too miserable and cold to even want to go for a stroll, let alone go outside. Perhaps think about visiting during the spring or summer months to really enjoy the city, as there is plenty of things to do such as the Museum Quarter, the Anne Frank House, the Van Gogh museum, the red light district, etc.
My tips for Amsterdam:
→ Visit in a warmer season to make the most of your trip
→ Book in advance to get a good hotels and flights
→ If it's your first time, stay in the centre. Otherwise, the Museum Quarter is a really pretty area to stay.
→ Wear comfortable shoes as Amsterdam is a place for walking
→ It's best to pay for a tram pass so you can hop on and off all over the city.
Restaurants in Amsterdam:
→ Artisani Burgers (Halal) – Burgers – 234 Kinkerstraat, Unit H, Amsterdam, Noord-Holland 1053 EN
→ Maximus Halal Steakhouse (Halal) – Steakhouse – 27-29 Max Euweplein, Amsterdam, North Holland 1017 MA
→ Istanbul Grill (Halal) – Turkish – 51 Nieuwendijk, Amsterdam, North Holland 1012 MB
→ Malaysian Restaurant Wau (Halal) – Asian Fusion – 35 Zeedijk, Amsterdam, Noord-Holland 1012 AR
→ Crystal (Halal) – Egyptian – Leidsestraat, Amsterdam, Noord-Holland 1017
→ Momo (not Halal) – Japanese Fusion – Hobbemastraat 1, 1071 XZ Amsterdam,
→ La Zoccola del Pacioccone (not Halal) – cute pizzeria – Nieuwe Nieuwstraat 22, 1012NH Amsterdam,
Hotel in Amsterdam: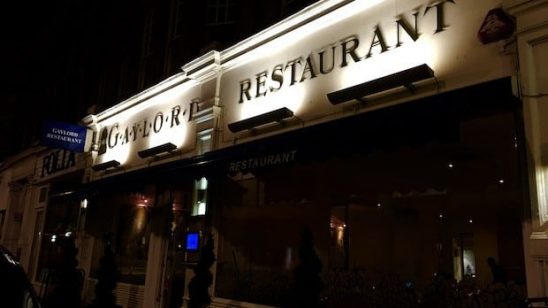 Previous Post
Next Post