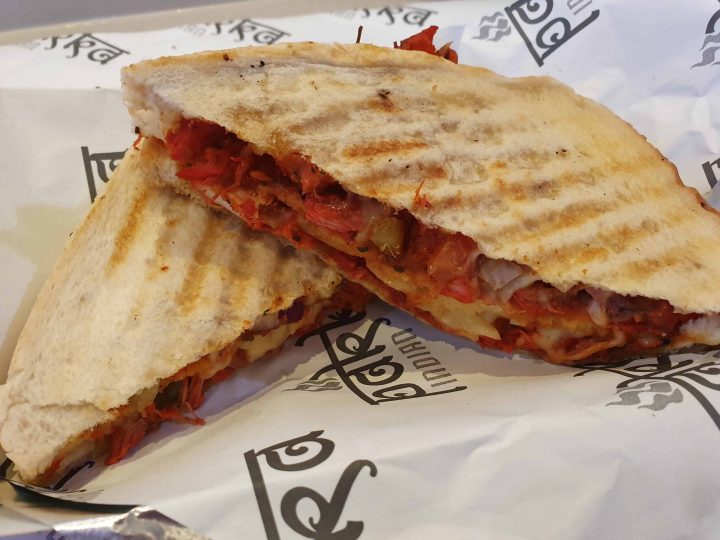 Chicken Tikka Sandwich | Pakka Indian | £5.95
Guest post by @halalcitylife
If you like hearty, filling, value for money Indian Street food then look no further than Pakka Indian. 
There was one item on the menu that defiantly stuck out for me and that was the chicken tikka sandwich for £5.95. I was expecting a small little grab and go bite, but it was so much more! It was two large sandwiches filled to the brim with meat and cheese, there was no scrimping on ingredients here! In addition, there was actually a good taste to it with spices and chillies so there was no compromise on flavour. The best thing was that it had a real home-made feel about it, like when you're feeling peckish and make yourself that real satisfying toasted sandwich! 
Everything is very reasonably priced and it's great for grab and go, quick pit stops and lunch. 
P.S. Don't forget to follow the instagram page (@halalcheapeats) so you can get updates straight away!
---
Halal status: All of the meat is halal. No pork or alcohol served.
Website: Pakka Indian
Address: 24A The arcade, Westfield Stratford City, Montfichet Road, London, E20 1EH
Previous Post
Next Post