Eid Gift Guide 2021
Wow and just like that, Ramadan is almost at an end! It's most definitely been an interesting Ramadan; we haven't been able to meet our family and friends for iftar, go out to our favourite restaurant as many are still closed and we've just been feeling sluggish in general! Well, we've got a great way to spruce you up: here's our annual Eid gift guide filled with great gift ideas that are a bound to put a smile on your recipient's face.
We've put together three gift guides for you – for him, her, and him and her – plus an exciting extra bonus section on gift wrapping (trust me, wrapping paper has never gotten us so excited before). Click below to take you straight there!
If you're looking for a food gift instead, check this post out on Eid Sweet Treats to Deliver in the Mail or this post on halal Eid hampers!
Disclaimer: This post may contain affiliate links and we have denoted this with an asterisk (*).
---
The HGAT Eid Gift Guide 2021
For Him
---
FOR HER
Islamic Stickers for Journaling
Do you have a bullet journal lover in the family? Then these fabulous Islamic themed stickers would be the ultimate present for them to add to their journals. They're fun, quirky and absolutely pleasing to the eye, plus are made by independent and small Muslim businesses!
Buy here : Sticker Set 1* Sticker 2* Sticker 3*
Ramadan Beauty Calendar
A few brands have released Ramadan beauty calendars this year with some especially focused on the last ten days of Ramadan. Here are a couple that we are loving:
HUDA Beauty's 1001 Nights calendar contains 10 of their most coveted beauty products. From scrubs to masks to liquid lipsticks, this beauty calendar was designed to spruce you up in time for Eid. Buy here.
L'occitane – whilst this was for the whole 30 days, theres no harm in gifting them this lovely calendar for Eid as they'll be able to use all of these amazing products post ramadan. Buy here.
---
For Him and Her
---
Gift Wrapping Essentials
Of course, it wouldn't be Eid without the gifts – we kid, we kid – but really, why not jazz up your Eid gifting game with these funky wrapping papers and label ideas.
Jalebi and Ladoo Wrapping Paper* | Pastel Eid Mubarak Wrapping Paper*
Donut Open before Eid | Eid Mubarak Translucent Paper* | Eid Mubarak Marble Wrapping Paper*
And a special personalised Eid Mubarak sticker to finish it off!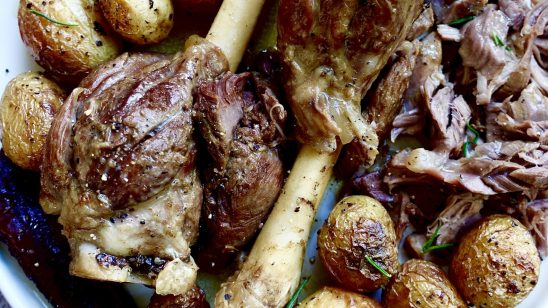 Previous Post
Next Post