HGAT Guide to Nice
Having visited Paris last month, I thought it was time I wrote about the beautiful city of Nice in South of France. Last year, BW and I took a quick weekend trip to Nice over the last weekend of August. It was so beautiful that my parents decided to follow us there a week later and also had a blast! If you're looking for a short, inexpensive trip where you're guaranteed good food and stunning weather, then make Nice your next holiday destination. Here is my HGAT guide to Nice:
GETTING THERE
Getting to Nice only entails a 2-hour flight, which is perfect if you're short on time. We decided to fly British Airways from Gatwick at 10 a.m., reaching Nice Airport at 12pm so we could have the whole day to explore the lovely city.

WHAT TO SEE
Just like most European cities, Nice is best explored by feet. We put our bags down, chucked on our sandals, and got walking! We walked through the cobblestoned streets of the old town, Vieille Ville, admiring the old and colourful buildings.
The next day, we took a bus straight to Monaco, watching the beautiful scenery pass us by. You can read about my time in Monaco in my "HGAT Guide to Monaco & Eze", which I'll post soon.
Tired from our day trip the day before, we gave Cannes a miss, and spent our last day at a beach club. I live for the beach, and even though Nice has pebble beaches, the water was a beautiful, deep turquoise and we spent an entire day lounging around and chomping down on sweet, ice cold watermelon slices.
WHAT TO EAT
Unusual for the both of us, we managed to skip breakfast everyday of our trip and opted for brunch instead.
BW was recommended Deli Bo, a cute deli, by a work colleague of his (who is from Nice!) and whilst the menu specialised in burgers, the fish options were sufficient. I ordered the Thai salmon salad and BW, missing home, had a good ol' fish and chips. The salmon carpaccio was refreshing and light in the mouth, and had a good helping of Thai salad on top. BW's fish and chips was decent but not anywhere close to a London chippy.
We found L'Empire cafe on our way to the airport (it is sadly now closed). I decided to keep it light as we were travelling so had a healthy fruit salad (which was sprinkled with a not-so-healthy amount of icing sugar), and also the banana Nutella fluffy pancakes because even BW couldn't resist them!
BW had booked at La Petit Maison (LPM) the next evening. This happens to be one our favourite restaurants, both in London and Dubai, and this was essentially our wedding anniversary dinner part two; we excitedly made our way over there.
The outside is more casual with groups of friends and young families having a laugh, whilst the inside is intimate with plenty of candles and flowers. We opted to sit inside to avoid the noise and got ordering. Here is a snippet of what we ate:
Perhaps the most expensive and indulgent scrambled eggs I have ever eaten. It did become a little too much after a while, but loved the pungency of the truffles.
Always a hit at LPM. Creamy and rich mozzarella cheese that had been doused in an oil, topped with ribboned basil leaves, and served with cute cherry tomatoes.
As this was the original LPM, I had expected more from our meal and left the restaurant disappointed and unsatisfied. The food wasn't bad, but it just did not reach the same standards as the London and Dubai franchises, which are fantastic. The total bill came to 150euros for two including drinks and service.
Finding gelato in Nice is as easy as finding a vape shop in London, there are at least two on every street!
If you're on the hunt for halal, there are plenty of places available. Sure, there is nothing different outside indian or Middle Eastern, but still options are there if you suddenly have cravings for meat and chicken. Unfortunately, I wasn't able to have a halal meal this trip round but have found a few restaurants out there that would be worth trying. I've listed them at the bottom of this post.
After a fun 3 days, it was time to pack our bags and head back to the airport to go home – how saaaad. Reaching the airport and checking in, we were frustrated to find that our flight had been delayed by THREE hours (thanks British Airways!). I think 3 days was the perfect amount of time to spend in Nice with a day tour included. It's a small area to explore and most of the sights can be seen in a day, leaving an ample amount of time to relax on the beach or hit the shops, and the journey is only a short 2 hour flight away. The weather is beautiful, the water is calm, and they do have a few halal restaurants scattered around. Perhaps you could try out a halal establishment one day, but the seafood is really where its at, as is the French/Italian influenced vegetarian dishes.
TIPS FOR NICE
—> Summer is the best and most popular time to visit, so either book for the start of summer or right at the end to avoid large crowds but still catch the sunshine
—> Pack a comfortable pair of shoes or sandals as you'll be walking a lot!
—> Taking public transport is an easier and cheaper way to get around.
—> Alternatively, it may be worthwhile looking into hiring a car if you want to visit Monaco/Cannes without the hassle of rushing for the last bus.
—> It is a very safe place to visit but as always, be careful of your valuables.
→ If you don't fancy burning your feet on the scorching hot pebbles, it's worth checking out the numerous private beach clubs that are scattered across the strip. You'll be provided with sun loungers, umbrellas, and a walkway leading you to the water!
NON-HALAL RESTAURANTS IN NICE
–> La Petit Maison – French
–> Cafe du Terin – Seafood
HOTEL IN NICE
—> Hotel Suisse
—> Palazzo
MOSQUES IN NICE
→ Mosquée AlBaraka, 12 Rue de Suisse
Please double check the halal status on any of the restaurants I have listed above as the suppliers could change.
[table "14" not found /]
Previous Post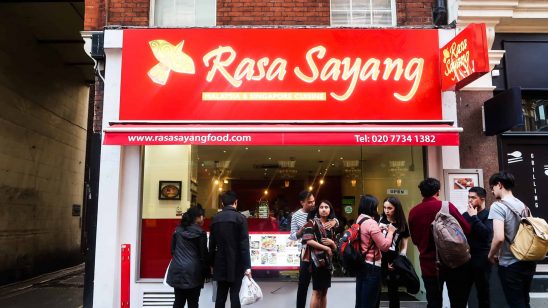 Next Post