Maximini
Over the last two weeks, I've been a busy individual. I took an all of a sudden flight to Bombay which you guys saw on my Instagram and proceeded to finish all my wedding shopping in the space of three days. Of course, me being me, I ended up falling sick and the rest of the trip was ruined. But that's for another post, what I came here to tell you guys was that someone, by the name of Halal Girl, may have managed to attain a 2.1 in her final year. I am finally an economist! Not that I want to be one anyways but I felt so relieved that I managed to pull it off considering it's been a busy year for me. Some people did have their doubts that I would be able to balance it all out but getting a big fat 2.1 sure has shown them. Anyways, of course this means party tiiiiime!! (Until Ramadhan that is)
All in my honour, BW booked us at a Chinese restaurant but not any old place; this was a restaurant owned by Jimmy Choo – I definitely like to celebrate in style (please forgive me for the terrible pun). Maximini is situated in Bayswater and is a hidden gem for the locals. The restaurant was relatively full when we arrived.
Maximini has been open for a few years now and only used to have halal chicken available. However as of last week, they decided to redo their whole entire menu and make everything halal! Not only are the meats permissible for us to eat, there is also no pork in the restaurant meaning that there is no chance of cross contamination (because I know some certain readers really have a problem with this). So this is a Chinese restaurant that only serves halal meat, owned by Jimmy Choo and is conveniently located just five minutes away from BW's place – guess someone has hit the jackpot!!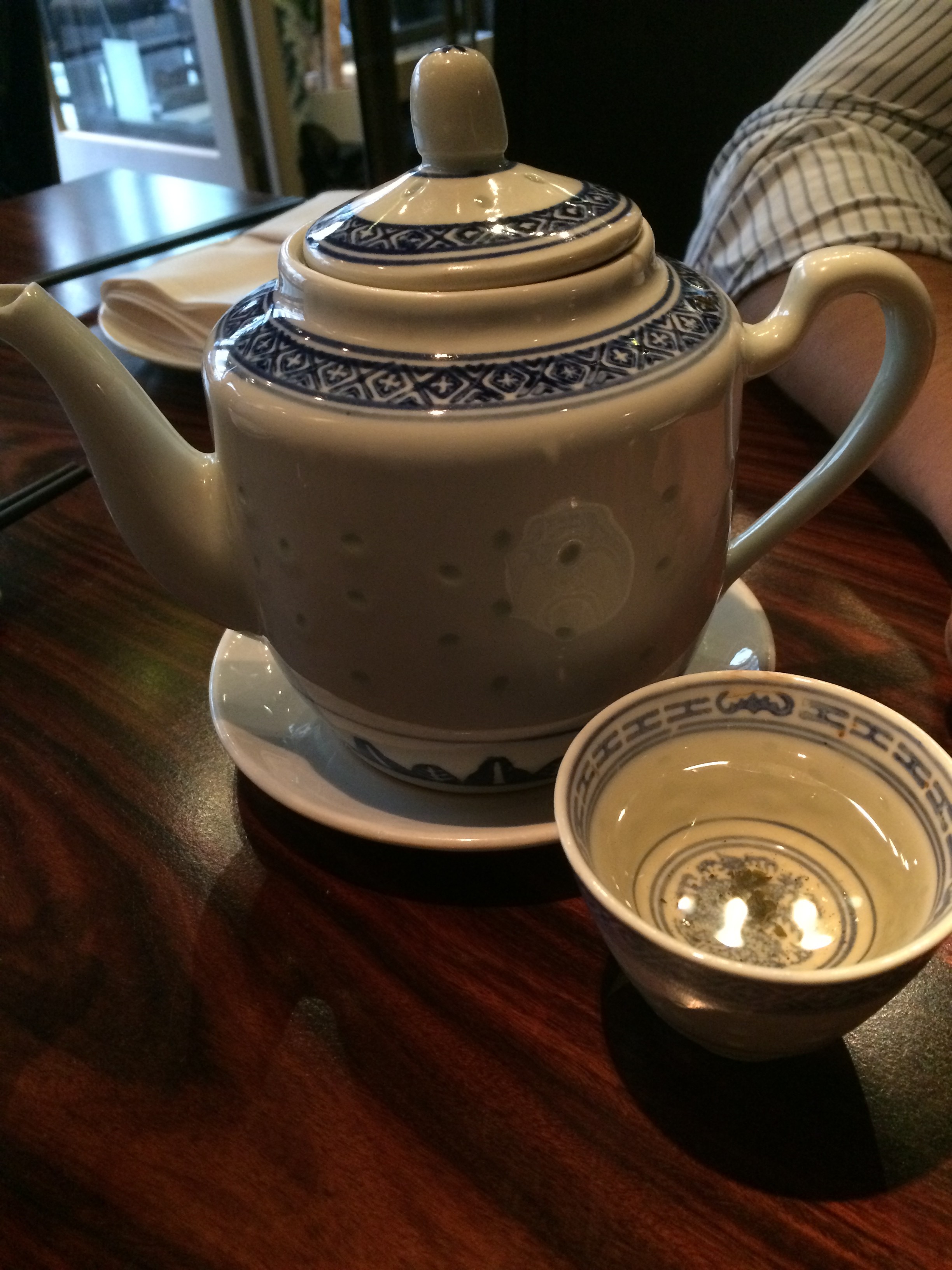 Anyways enough chit chat, let's get to the best bit, the food!
Chicken Corn Soup

Seeing as BW had just arrived back from his 5 day stag party, he had fallen sick with a cold so there's no better cure than a big, comforting bowl of hot soup with chicken shreds and sweet corn. To make it even better, he added a few drops of spicy chilli oil to really clear out his cold.
Wasabi Prawns

Not just your average sized prawns, but huge and plump prawns that were fried to a slight crisp and then smothered in creamy wasabi sauce. Usually the wasabi sauce tends to be a lot stronger in terms of their spice however Maximini used a sauce that was slightly too sweet.
Crispy Aromatic Duck

An absolute all time favourite of every Muslim out there. Why? Well, imagine soft tender shreds with crispy skin lying on a floury pancake, topped with crunchy onions and cucumbers, and then drizzled with sweet plum sauce – excuse me while I wipe my drool. Maximini did a great job with the duck and added lots of crispy skin parts as a bonus! Yummy!
Crispy Chilli Beef

This dish normally comes as small and thin strips of beef which are completely fried to the crisp and fully covered in a sweet sauce that gives a slight kick. Maximini, on the other hand, use bigger beef strips that are fried and mixed in with a sweet chilli sauce. The beef isn't completely doused in the sauce meaning that you can enjoy the flavour of the beef as well as the sweet chilli. The only problem I had with this amazing dish was that although the beef strips were tender, it was a bit of a mouthful and as such, sometimes a little chewy. Don't forget to order this with a side of fluffy egg fried rice!
Overall the bill amounted to approximately £49 for two people including service. The service was fully attentive however it took a long time for the starters to come out and then another 25 minutes on top of that for the one main dish we ordered to come. Having said that, we did request that the starters come out first followed by mains so this could have caused the delay plus the food came out piping hot, especially the beef, meaning that it was cooked fresh.
It's been a while since I've come across a great Chinese restaurant and although not perfect, Maximini really hits the spot when it comes to delicious and simple Chinese food which is rare in the Halal World! The best part is that this restaurant is literally a five minute walk from my soon-to-be new home meaning that BW won't have a choice but to take me here on a twice a week basis!
I know some of you will be thinking that this review was really short and I didn't cover much ground in terms of the menu but there's only so much two people can order when going for Chinese without becoming overstuffed. Next time I will make sure to go with a bigger group!
Halal status verified by the restaurant on all meats.
Address: 31-33 Sussex Place, London, W2 2TH
Telephone: 020 7402 6263
Website: http://www.maximinirestaurant.co.uk/
Parking: Outside the restaurant and on surrounding streets after 6:30pm
Nearest Station: Lancaster Gate
Previous Post
Next Post