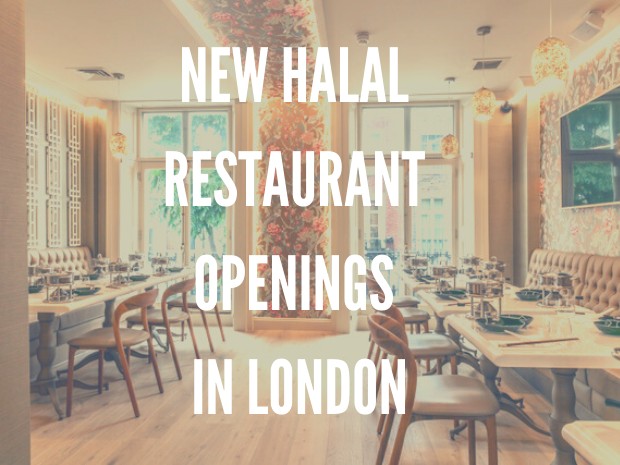 New Halal Restaurants in London
Every year, hundreds of restaurants open up across the capital; from Uyghur to Nigerian cuisines, London has a home for them all. Out of all of these openings, only a handful are halal and some are so under the radar that finding them is near impossible! So, we've made life a little easier for you and done the research. Here is a list of all the new halal restaurants in London. Be sure to bookmark this page as it will be updated continuously.
Have we missed a new opening that you think deserves to be on this list? Shoot an email to [email protected] and we will feature them!
PLEASE DOUBLE CHECK THE HALAL STATUS OF ANY RESTAURANT ON THIS LIST BEFORE YOU VISIT AS THE SUPPLIERS AND COOKING METHODS MAY HAVE CHANGED SINCE THIS POST WAS PUBLISHED.
---
JANUARY 2022
SIDECHICK, MARYLEBONE
SideChick in Marylebone isn't new new but they've started to serve only halal chicken in their restaurant which means it is new in our eyes. They specialise in roast chicken with all of the sides – crispy potatoes, salads, vegetables – but just done really good. Their lunch plate, where you are able to get the chef's chicken, potatoes and salad all for £15, will be made halal from the 20th of January.
Halal Status: All meats served are halal with the lunch plate becoming halal from the 20th of January. No pork but alcohol present.
Address: 56 James St, London, W1U 1HF
Website: sidechick.co.uk/
Related: SideChick Has Started Serving Halal Chicken
WITH MILK, TOTTENHAM
Again, it isn't technically new as With Milk have been operating since just before the pandemic started but they're going to be opening up up the road in a bigger, larger space soon and we want to be the first to tell you about it. Run by two sisters, With Milk is a halal deli (we don't have one of those yet!) selling bread, bakes, homemade jams, halal charcuterie meats and lots of local cheeses. They slice the meat and cheeses up for you on the spot so it is all ready to eat once you get home!
They don't have a big menu as of yet so you're limited to sandwiches, soups and the baked goods but things will be changing once they move as there will be a larger kitchen space so grab a coffee and a few goodies to go in the mean time.
Halal Status: All products sold here are halal. No pork or alcohol present.
Address: 124 Philip Ln, London N15 4JP
Website: withmilklondon.co.uk/
EM SHERIF, KNIGHTSBRIDGE
Having first opened Em Sherif in Beirut in 2011 and now having sites across the Middle East, Mireille Hayek, the chef and owner of the brand, has found a home in Harrods – two homes, to be precise. The deli, which can be found in the food hall, will be serving small bites like desserts, dips, manouche and salads and is opening on the 13th of January. The restaurant will soon follow (also in Harrods) and is rumoured to have 30 set courses!
Halal Status: All meats served are halal. No pork or alcohol in the deli. The restaurant is TBC.
Address: Harrods, 87-135 Brompton Rd, London SW1X 7XL
Website: emsherifrestaurant.co.uk/
DECEMBER 2021
MR WHITE'S, LEICESTER SQUARE
The second branch of the Marco Pierre White restaurant, Mr White's, has opened up in a super central location: Leicester Square. They have a separate halal menu with the likes of beetroot and goat's cheese salad, two types of steak with chips and sauce, pizzas, and a few sides and desserts that will be great for sharing. If you're looking for a pre or post theatre option, this may be your best bet!
Halal Status: Halal menu available upon request. Alcohol is present.
Address: 20/21 Leicester Square, London, WC2H 7LE
Website: mpwrestaurants.co.uk/our-brands/mr-whites/leicester-square/
NOVEMBER 2021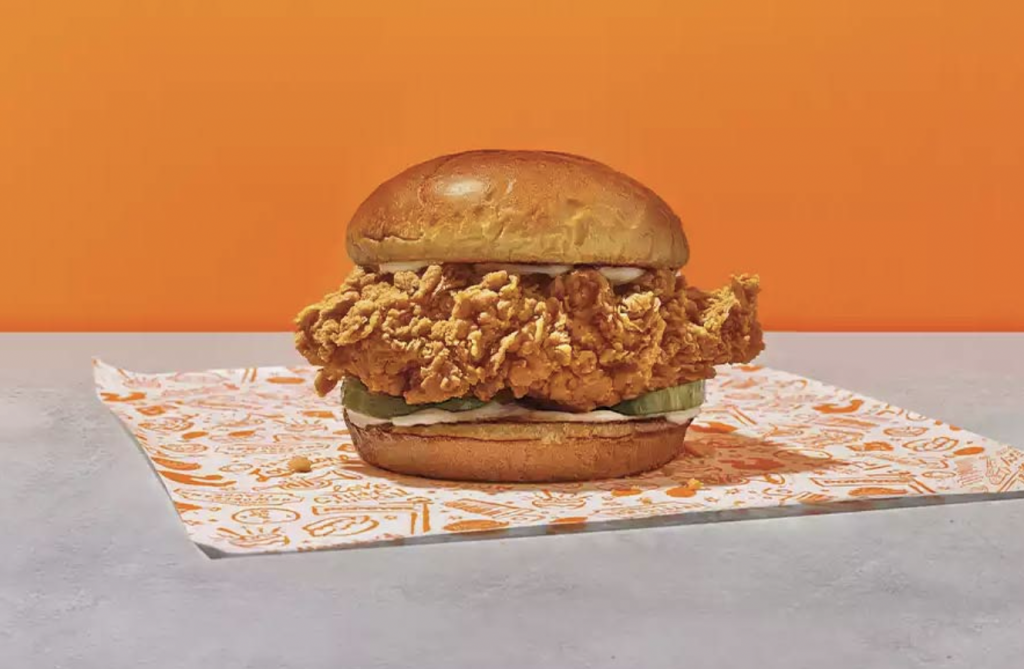 POPEYE'S, STRATFORD
We have all seen or heard about Popeye's in the mainstream media and some of us have been lucky enough to get a taste of a halal Popeye's, whether that was in Canada, America or in the Middle East, but they've finally crossed the ocean and have opened up in Stratford Westfield in late November. Yes, there is the famous biscuits, the super crunchy fried chicken pieces and even the chicken burger – all halal! – on the menu so be sure to make a visit once the queues has died down!
Halal Status: All meats served are halal. No pork or alcohol present.
Address: Westfield Stratford City, Montfichet Rd, London E20 1EJ
Website: popeyesuk.com/
DIPNA ANAND AT SOMERSET HOUSE
If you are a regular in Southall, you may have dined at the Brilliant Punjabi restaurant on several occasions. Dipna Anand, co-owner of Brilliant, has gone on to open up her second restaurant: Dipna Anand at Somerset House. Serving small plates, thalis, grills and even weekend brunch, this is a great pitstop if you're in Strand and looking for something halal to eat!
Halal Status: All meats served are halal. Pork (on the brunch menu) and alcohol present.
Address:  Strand, London WC2R 1LA
Website: dipnasomersethouse.co.uk
OCTOBER 2021
COBBLERS CAFE, EDMONTON
Cobblers Cafe opened up in the beginning of October serving breakfast and brunch to the hungry locals of Edmonton. Their menu has dishes like a full Mediterranean, full English and even homemade honey cakes drizzled in even more honey – now that's how to start your day right.
Halal Status: All meats served are halal and HMC. No pork or alcohol present.
Address: 241 Fore Street, London, N18 2TY
Website: instagram.com/cobblers.cafe/
Related: 5 More Halal Breakfast Spots To Check Out
CRISTINA'S STEAKHOUSE, HACKNEY
After the success of Cristina's in Barking, the team decided to open up another branch in Hackney where you can expect the same menu of steaks, their super popular smash burger, brisket buns and Sunday roasts. A great option if you're looking for somewhere to celebrate your birthday or perhaps a work dinner with your colleagues!
Halal Status: All meats served are halal. No pork but alcohol present.
Address: 171 Mare St, London E8 3RH
Website: cristinassteakhouse.com/
COLONEL SAAB, HOLBORN
Taking over the old Holborn Town Hall, Colonel Saab is an all day modern Indian restaurant by Roop Partarp Choudhary. The menu has been inspired by his parents' travels across India and the culinary knowledge they picked up along the way and you'll find a range of items like makai nu shaak (corn in coconut sauce – Gujarati style), Amritsari fish and chips and beef ularthiyathu (Kerala style beef with coconut). They are running a soft launch of 50% off until October 13th.

Halal Status: All meats served are halal. No pork but alcohol present.
Address: Holborn Town Hall, 193-197 High Holborn, London, WC1V 7BD
Website: https://colonelsaab.co.uk/
MRS CHEW'S CHINESE KITCHEN, WESTFIELD SHEPHERDS BUSH
It's always difficult to find a fully halal Chinese restaurant in London which is why we were delighted to hear about Mrs Chew's Chinese Kitchen opening up in Westfield. Alongside halal dim sum like xiao long bao and siew mai, they are also selling traditional roast meats like duck and chicken and other dishes like dan dan noodles.
Halal Status: All meats served are halal. No pork or alcohol served.
Address: Westfield London Shopping Centre Ariel Way, The Balcony, London W12 7GE
Website: https://uk.westfield.com/london/
MAMASONS DIRTY ICE CREAM, WESTFIELD SHEPHERDS BUSH
Having just opened up Ramo Ramen in Soho, the Maginhawa group are gearing up for a new opening: Mamasons Dirty Ice Cream in Westfield White City. They'll be selling all of their usuals like the halo halo, ube hot chocolate, baklava ice cream, bilogs and more. You'll be able to find their kiosk on the ground floor.
Halal Status: All items are halal friendly
Address: Westfield London Shopping Centre, Ariel Way, Lower Mall, London, W12 7GE
Website: https://www.dirtyicecream.co.uk/
MANTHAN, MAYFAIR
Rohit Ghai, from Jamavar and Kutir, has opened up his new venture, Manthan, on Maddox Street where the focus is on sharing plates and plenty of mocktails! The menu reflects Rohit's childhood intertwined with his experience as a chef at some of London's best Indian restaurants and you can expect lamb chops, black pepper fish, osso bucco, dahi ke kebab and lots more exciting dishes.
Halal Status: Chicken and lamb is halal. No pork but alcohol present.
Address: 49 Maddox Street, Mayfair, London, W1S 2PQ
Website: http://manthanmayfair.co.uk/
PITAYA, STRAND
Born out of a love for Bangkok's street food, Pitaya first opened up in Bordeaux in 2010 by Kadir Guglu. It has now come down to London and found a spot in Strand serving a range of Thai-inspired wok dishes like green curry, beef loc lac (wok-fried caramelised beef with sautéed rice, chopped salad and Thai chives) and garlic and pepper prawns.
Halal Status: All meats served are halal. No pork but alcohol present.
Address: 419-420 Strand, London, WC2R 0PS
Website: https://www.pitaya.uk/
NUSR-ET, KNIGHTSBRIDGE
You've probably seen the numerous receipts floating around online of £700 steaks, £11 red bulls and £100 burgers – yes, Nusr-Et has finally arrived in London. Worry not, the menu does have some more "reasonable" (read: still pricey) options that may be worth trying if you fancy a splurge.
Halal Status: All meats served are halal. A few dishes are not halal-friendly and it is best to ask the waiter before ordering. No pork but alcohol present.
Address: The Park Tower, 101, Knightsbridge, SW1X 7EZ
Website: https://www.nusr-et.com.tr/en/
---
SEPTEMBER '21
RAMO RAMEN, SOHO
The Maginhawa group have been busy perfecting their new Soho branch of Ramo Ramen and it is finally open! This fully halal ramen joint will be serving their usual dishes – oxtail kare kare, lamb tantanmen and chicken sopas – as well as their brand new Soho specials like the wagyu donburi and Pinoy Caesar salad.
Halal Status: All meats served are halal. No pork present.
Address: 28 Brewer StLondon, Greater London W1F 0SR
Website: https://www.ramoramen.com/
EGGOLAND, FITZROVIA
Eggoland is the new venture by Sohail Ahmed, an Afghan refugee who arrived in the UK on the back of a lorry at the age of 12. With a menu that focuses heavily on eggs, you can expect to find egg sandwiches like the Wakey Wakey Eggs 'n' Baccy (eggs with maple soaked beef bacon and cheese), The Staple (beef sausage patty with scrambled eggs, cheese, chives and chipotle mayonnaise) and Hills'n'Valleys (leek and cheese patty with scrambled eggs, chives and yuzu mayonnaise).
Halal Status: All meats served are halal. No pork or alcohol present.
Address: 5-7 Tottenham Street, London, W1T 2AG
Website: https://www.eggoland.co.uk/
BIBI, MAYFAIR
The JKS group (the guys behind Gymkhana, Trishna, Brigadiers, Berenjak etc) have launched their new restaurant, BiBi by Chef Chet Sharma. The menu has taken inspiration from street food carts and roadside shacks that are found across India and also uses ingredients taken straight from these regions (cinnamon from Galle, Paigrambi wheat from Punjab etc). The menu features items like khatti meethi cod, trout jhal muri and a Lahori chicken with cashew and yoghurt whey.
Halal Status: Chicken is halal and lamb is sometimes halal depending on the supplier. It is best to call on the day to confirm halal status as they change their suppliers regularly. No pork but alcohol present.
Address: 42 North Audley Street, Mayfair, London W1K 6ZR
Website: https://www.bibirestaurants.com/
BYRON, VARIOUS LOCATIONS
Sure, Byron isn't exactly new but they have now introduced a new halal fried chicken range – Cluck for Your Buck – that looks irresistible. Think crunchy buttermilk fried chicken served either on it's own as strips or in a burger with an array of toppings like smokey bbq chilli, fried onion rings, smashed avocado and more.
Halal Status: The chicken is halal. You must request for any pork products to be removed from the burgers like pancetta or bacon. Pork and alcohol present.
Address: Various locations
Website: https://www.byron.co.uk/proper-cluck-for-your-buck
EGGSLUT, SHOREDITCH
Having opened two already in Notting Hill and Fitzrovia, Eggslut are onto their third location, Shoreditch, which is going to be popular amongst those who are returning back to work in the city. They have all the usual suspects like the Gaucho – wagyu tri-tip steak with chimichurri and a fried egg – or the Portobello Truffle – truffle and mushroom pate with soft scrambled eggs and chives.
Halal Status: They offer halal beef bacon, turkey sausage and wagyu beef – all cooked and stored separately from non-halal items.
Address: 94 Leonard St, London EC2A 4RH
Website: https://www.eggslut.uk/
---
JUNE '21
Well, well, well, with restaurants reopening up again, it only makes sense to show you what new restaurants have opened up in the last few months, in case you missed a few! Have to say, it's good to be back!
PLATTER LONDON, KENSINGTON
Remember Jardin du Jasmin in Great Portland Street? Unfortunately, they had to close down but in doing so, have released a few food concepts under their company: Platter. They're still tweaking a few things here and there but you can still try two of their concepts – Orphalese who offer Lebanese food and Rolling Cloves specialise in Middle Eastern food bowls.
Halal Status: All meats served are halal.
Address: 1 Holland St, London, W8 4NA
Website: https://www.platterlondon.co.uk/
PANADERA BAKERY, KENTISH TOWN
As if the Maginahawa group are not busy enough, they've just added a new addition to their ever growing portfolio on Kentish Town Road – Panadera Bakery. This Filipino bakery sells loaded sandos (think corned beef hash sando and an egg one too), Spanish bread, calamansi tarts and fantastic drinks too. Just be sure to get there early as they tend to sell out quite quickly.
Halal Status: All meats served are halal
Address: 83 Kentish Town Road, London NW1 8NY
Website: https://www.panaderabakery.com/menu
UZUMAKI, ST PAUL'S
Are you an anime fan or perhaps just fancy some ramen? Why not check out the new Uzumaki restaurant next to St Paul's. This tiny little place is perhaps the most colourful on the street and has a menu that is packed with ramens (including a build your own), sushi and lots of bubble teas.
Halal Status: Halal items clearly marked on the menu
Address: 6 Holborn Viaduct, London, EC1A 2AE
Website: https://www.uzumakilondon.com/menu
WING WING, CHARING CROSS
Wing Wing have just opened up their new branch in Chinatown and you can expect to find the usual suspects, fried chicken drumstick and wings with a choice of sauce to brush on: hot, soy garlic and liquorice.
Halal Status: All chicken served here is halal.
Address: 47-49 Charing Cross Road, West End, WC2H 0AN
Website: http://www.wingwing.co.uk/
ADORA PIZZA
Adora pizza opened around August last year and this undercover halal gem has been serving up some of the best halal pizza in London. This isn't your regular deep pan halal chicken tikka pizza, we're talking Neapolitan style pizza with spicy Italian beef salami, beef n'duja, halal mortadella and pancetta too.
Halal status: All meats served are halal
Address: 62 Kensington High St, London W8 4PE
Website: https://www.adorapizza.com/our-menu
DARJEELING EXPRESS
Darjeeling made the move from Carnaby to a beautiful spot in Covent Garden last year and during lockdown, opened up a lovely deli to sell small plates like their keema toastie and masala chai. They are now offering thalis for both lunch and dinner so you can have a taster of everything and also their a la carte menu too.
Halal Status: All meats served are halal
Address: 2a Garrick Street, London WC2E 9BH
Website: https://www.darjeeling-express.com/
IMAD'S SYRIAN KITCHEN
Imad Alaranab is a Syrian refugee who owned a successful line of restaurants and juice shops in Damascus before his businesses were destroyed by the war. After coming to London in 2015 and working a few jobs here and there, he has finally opened up his restaurant: Imad's Syrian Kitchen. You can find them in Kingly Court in Carnaby serving classics like fattet macdous, falafels and mtafayt bamyeh.
Halal Status: All meats served are halal.
Address: Top Floor, Kingly Court, Carnaby St, London W1B 5PW
Website: https://www.imadssyriankitchen.co.uk/menu
---
Previous Post
Next Post