Saffron and Cardamom Panna Cotta
We've got the ultimate Eid dessert for you: a saffron and cardamom panna cotta served with crushed pistachio and kunefe pastry. Plus there's a drizzle of sweet sugar syrup in there too – phew, now that's a lot but it is mighty good and will wow your Eid crowd.
Panna cotta, in Italian, means cooked cream and well that is exactly what it is. Cream is cooked with sugar, vanilla and sometimes milk, left to set with gelatine and the result is a delicious custard-like consistency dessert. The only hard part is getting the dessert out of the mould but even that just requires a quick run under some warm water.
Related: Mango Panna Cotta
We've decided to sub out the classic vanilla here for some saffron and cardamom. And we've also decide to serve it with crunchy katafi pastry (exactly the same as the pastry you find on kunefe), crushed pistachios, and a delicious sugar syrup with orange blossom to pour all over it. It is a little more hands on than some of the recipes you'll find on here but the results are so worth it.
For the halal beef gelatine, I found this brand on Amazon who are halal certified. You can also use agar agar or gelatine powder. For agar agar, 1/2 to 1 tsp should work and for gelatine powder, it is 1 heaped tsp. Please note, agar agar does produce a firmer "rubbery" result so it may be a little different in texture to a panna cotta.
Saffron and Cardamom Panna Cotta
INGREDIENTS
Serves 6

300ml double cream
250ml whole milk
60g caster sugar
1 tsp cardamom powder
1 large pinch saffron, crushed
2.5 sheets halal beef gelatine
Katafi Pastry:
1 heaped tbsp butter
Katafi pastry/shredded filo pastry
Sugar syrup:
300g caster sugar
150ml water
Orange blossom or rose water

Pistachios, crushed
Dried rose petals, optional
METHOD
In a bowl of cold water, add in the gelatine sheets, ensuring they are covered, and leave to the side for 10 minutes
In a pan over low to medium heat, add the milk, cream and sugar. Then add in the cardamom powder and crushed saffron and keep stirring gently.
Once the mixture starts to boil, remove it from the heat.
Take the gelatine from the water, ensuring to squeeze it tight to remove the excess water, and put it in the cream mixture. Stir until the gelatine has fully dissolved.
Pour the mixture into your ramekins and leave to cool until they are at room temperature. Cover and leave in the fridge for at least 4 hours but overnight is better! They should be set before you serve them.
For the katafi pastry: In a pan, melt butter and add in the katafi pastry. Mix until the pastry has become golden brown, breaking it up into smaller pieces if you like, and leave to cool.
For the sugar syrup: In a pan over medium heat, add in the water and sugar and stir until the sugar has dissolved. Once the mixture starts to boil, remove from the heat and stir in the orange blossom or rose water. Leave this to cool
To assemble: Take your ramekins from the fridge and run under warm water for 10-20 seconds to loosen up the panna cotta. Gently shake out onto a plate. Place the crushed pistachios and the crunchy kunafa pastry around the sides and pour sugar syrup on them. Serve immediately.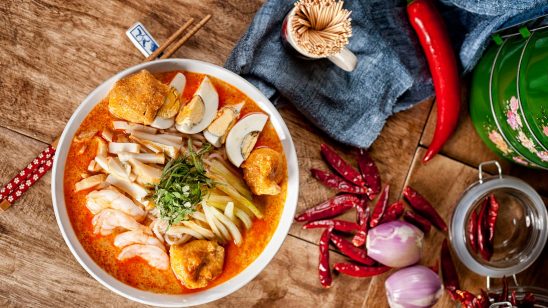 Previous Post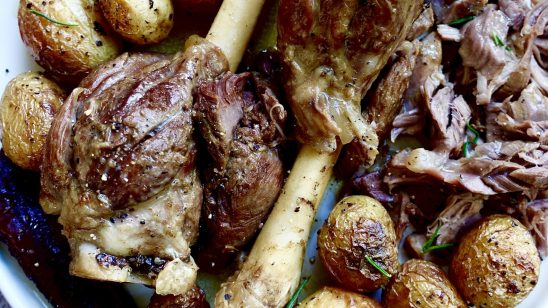 Next Post