Smoky Boys
Having just surpassed my one year wedding anniversary, I have certainly learnt a lot about BW, husbands, and marriage in general. It's funny to look back when I first started dating BW, and think that everything about him was amazing; he was the most perfect, flawless human I had ever come across. Two years later, I still lovingly look at him, and perhaps think a little differently. Sure, he keeps me grounded, and tells me when I'm being dramatic/sensitive/crazy. He spends a copious amount of time with my family and friends, and deals with the mess that I create. He also sees the monthly bill and swears to himself. And I love him for that. BUT, as you all know, no one is perfect, and if there is one thing about him that really grinds my gears, it's the fact that BW hates desserts!
Having said this, you can imagine what BW was going through when we were invited to a dessert-only family gathering last week. Coffee-flavoured ice cream cake, tiramisu (no alcohol – don't you worry), passion fruit meringues, chocolate covered oreo truffles, vanilla cupcakes with oreo frosting; yes, I was in absolute heaven, and BW, well, he didn't fare too well. After we had left, he was ravenous and was on a quest to find some source of red meat in the area. And that is how we ended up in Smoky Boys at 10:45pm. (yay more burgers)
 These wings were double-jointed (not a fan at all) but in spite of this, they pleasantly surprised me. The bbq sauce was delicately sweet without being too overpowering, plus they had a lovely char from the grill that offset the sweetness from the sauce. They were not the best wings I have had, but were a really good effort.
Not wanting to deal with a huge amount of brisket as a main, I decided to opt for the starter portion. Strips of grey-looking beef arrived that had been smothered in a similar tangy sauce as the wings and a portion of homemade coleslaw on the side. I'm sad to say that I did not like the dish; I didn't enjoy the overt sweetness on the brisket, neither was I particularly pleased with the texture and flavour of the meat.
I opted for my usual american cheese burger cooked to a lovely medium. The burger arrived on a wooden board (because plates just won't do it), and looked glorious with all the trimmings, melted gooey cheese, and a super shiny bun. However, whilst cutting into the burger, it became a different story. Let me start of by pointing out that their burger wasn't terrible and it tasted decent, but I picked up on several problems a few bites in.
First, and most importantly, the beef patty. The flavour was there and it was good, but it just needed to be more prominent so that I could really savour every bite. It had been cooked to a medium-well as oppose to my original request, and was also quite dry. Secondly, I ended up removing the unnecessarily huge pieces of tomato and lettuce. They were simply there to add height to the burger, and ended up taking the flavour away from the patty itself. And thirdly, the glorious shiny bun was, again, unnecessarily big, and barely held the whole burger together. It ended up becoming a mess to eat.
BW decided to be different today and opted for the lamb burger with peppers, halloumi, and tzatziki. It was well flavoured but alas, like the beef, was quite dry. They had also put in a teeny amount of tzatziki which was a nice touch, but the burger needed some more. The halloumi had a good amount of squidge to it which I really enjoyed and the peppers added a nice sweetness to the overall burger. Unfortunately, the side order of fries were disappointing. They were soggy, and needed some good sprinkling of salt.
The final bill totalled to around £30.15, so approximately £15 per person including drinks and no service. An expected, but perhaps a little cheaper, amount from a halal burger joint. My conclusion?
I'll just make it clear that the staff were awesome and so welcoming, considering we walked in right as the kitchen was closing. So if you are reading this, I am really sorry that I did that, and I am grateful that you still served us – thank you! Saying this, I am not sure if being the last order had any influence on how much I enjoyed my meal. It was decent but I felt like Smoky Boys would only be a restaurant I would visit if I was in the area. The brisket and the fries were a let down, and as for the burger, it needed some tweaking. However, they had good menu options if you aren't in the mood for a burger but perhaps fancy some beef ribs, and the drinks list looked really cool and varied. The Smoky Boy sauce that they add to burgers was deliciously tangy adding a great kick to the burger, and the wings were pretty good too.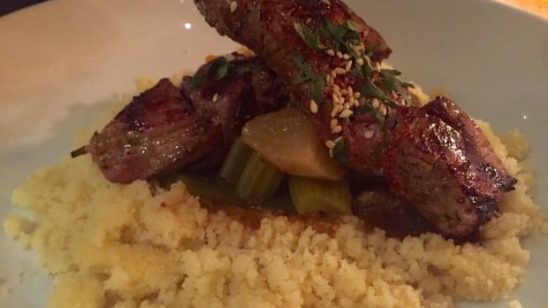 Previous Post
Next Post