CHIK'N
A couple of weeks back, I decided to take a step on the scales for the first time since my delivery. Mind you, almost 9 weeks had passed so a good chunk must have melted off. I was SHOCKED, no, APPALLED at the number on the weighing scale – I clearly still have a whopping 30lbs to lose! I started my strict diet for four whole days before an invitation from Chik'n popped into my inbox. Ah, the new lifestyle could wait a few days.
Chik'n can be found on the corner of Baker Street. I remember drooling over their instagram when they first opened, only to find that they weren't halal. Clearly, things have changed since then and I took my friend, H, along with me plus the baby, of course. We got ordering.
THE FOOD AT CHIK'N
Little chicken wings that had been deep fried and coated in a spicy but moreish combination of spices. Upon biting in, you were greeted with a hot crunch from the skin followed by the super succulent chicken. Sorry, I'm drooling a little just remembering these wings.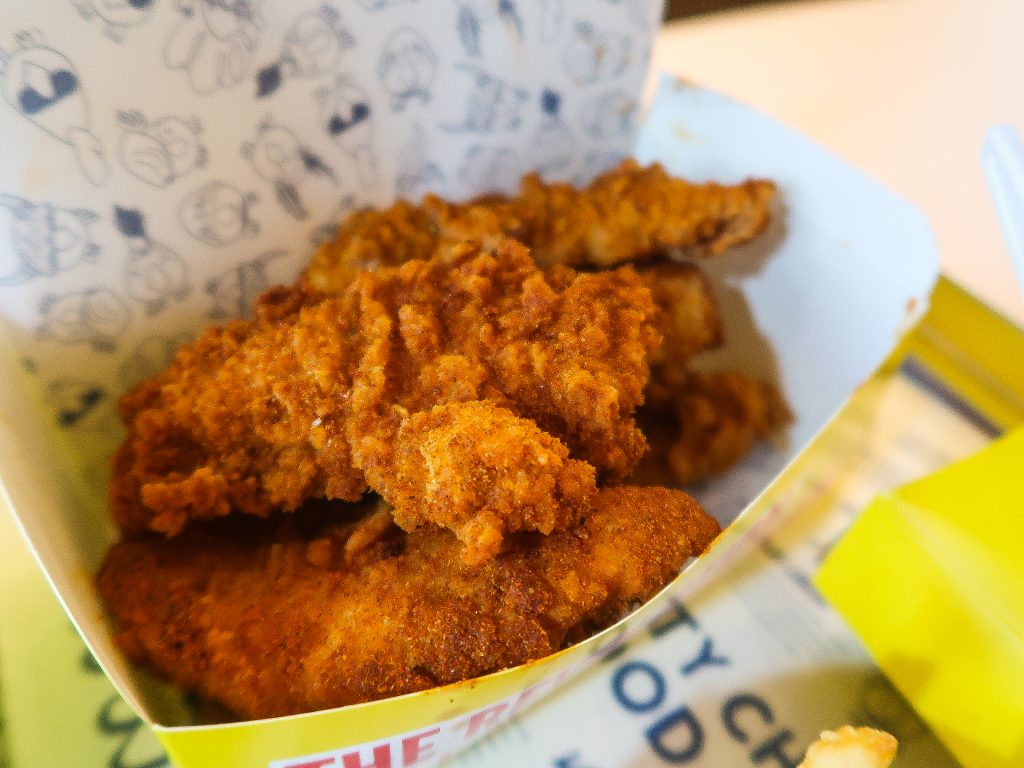 Using a similar dusting to the hot chicken wings, the tenders were large and meaty. These were quite filling so ideal if you don't fancy committing to the carbs that come with the burgers.
This guy came fully loaded with two fried free-range chicken fillets, double the American cheese, kimchi, Korean bbq sauce, sriracha mayonnaise and lettuce, all sandwiched into a super soft potato bun. The chicken fillet was insanely crunchy and incredibly juicy from the overnight buttermilk brine. However, I felt that the chicken itself needed some more flavour, which could be improved by ramping up the seasoning used in the marinade. This burger is only available until Monday so go go go !
Fried chicken patty combined with guacamole and chipotle mayonnaise in a potato bun. Unfortunately, this was my least favourite burger of the two. The guacamole needed more of an oomph and the combination with the smoky chipotle mayonnaise just felt off for me. However, just like the Gangnam style burger, the quality of the chicken was fantastic and the skin retained its crunchiness.
Fries smothered in Korean hot sauce, sriracha sour cream, and a generous amount of kimchi. Although heavy and rich, these were delightfully spicy, perfectly validating my excuse of ordering a milkshake.
BANG BANG CUCUMBERS [£2.45]
Chopped cucumbers topped with a sichuan peanut butter. A most welcome and refreshing side after eating the kimchi fries.
The total bill amounted to £33 for two people, not including drinks or service, so £11 each. Sure, it isn't the cheapest "fast food" concept but it is on average with many halal burger joints, plus better quality than most. Perhaps some improvements can be made regarding the flavour of some of their items, but I enjoyed the whole idea of Chik'n and would happily return if I was in the area.
Disclaimer: I was invited here to dine and received a burger, one portion of fries, tenders, one side, and one drink for free.
For the Chik'n social media page, click here.
If you're looking for more crispy friiied chicken, check out my other posts: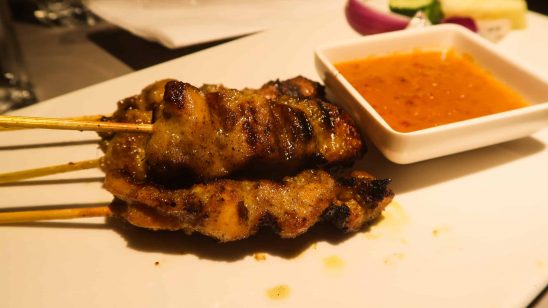 Previous Post
Next Post