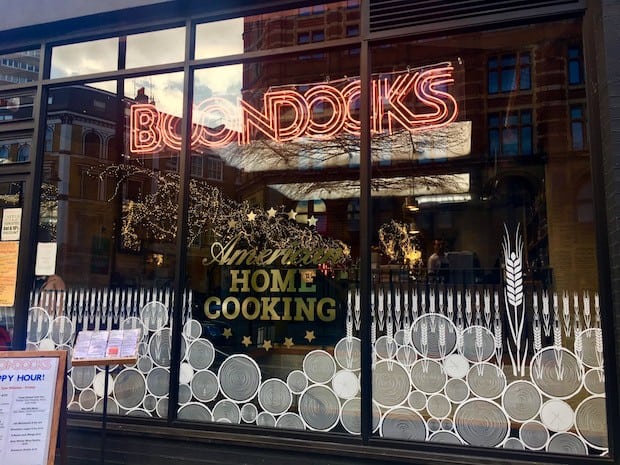 Boondocks
Due to my long list of restaurants to visit, it is scarce that I revisit an establishment more than once.  The place would really have to be good for me to want to go back, or perhaps I'm just in the area with friends and thought the food was alright. So when Boondocks, Stax's new sister restaurant, opened up in Old Street, it wasn't of super high priority on that list of mine. However, I saw that their new brunch menu featuring fried chicken with poached eggs, a sausage muffin, fluffy pancakes, and lots more was being served today, and I suddenIy had to go. 
I dragged BW away from his Saturday list of chores and we finally managed to make it by 12:40pm, just in time, or so I thought. When I had asked the waitress about brunch, she informed me that it was over. Oh my gosh?! WHAT? When I asked her again, she said that brunch was only served until 12pm, while their social media clearly stated that the brunch would be on till 1pm. Disappointed, I took a seat  only to see the kitchen was right next to us and were still dishing out poached eggs, pancakes, and other breakfast goodies to other people. I suppose we just missed last orders??
A little confused and quite frustrated at how our afternoon was starting, we decided to just stay put  and check out the normal Boondocks menu. Hey why not, we were already here plus it has been a while since I reviewed Stax; three Ramadans ago actually, and while BW wasnt really a huge fan, I thought it was alright.  Also, with the numerous halal burger joints opening up since then, we decided it would be great to make a make a more informed judgement.
A dry-aged beef patty that had been topped with gooey American cheese, grilled onions, and lettuce, and placed inside a glossy, squishy bun. The burger had been cooked exactly to how I requested, medium-rare, and had a great crimson centre when I cut into it. The cheese and sauce made it really creamy, and the bun held everything together really well. All that said, I felt that the patty was quite bland and needed more flavour to make it a good burger.
I cannot believe it has taken me thiiiis long to check out Stax's famous chicken and waffles, but I finally got a chance to order one of their most popular dishes. A large waffle arrived with two pieces of fried chicken, and pot of maple syrup to drizzle all over. Although BW had ordered this, I naturally had the first bite and was quite underwhelmed. The waffle had become soft and soggy, even the parts without the syrup, and while the chicken had been well seasoned, it was just not crispy enough. Not the best chicken and waffle I have had.
Cajun-dusted fries that had been smothered in liquid cheeese and house burger sauce, and topped with caramelised onions. These were really good, and I loved how the fries remained slightly crispy even when covered with all that delicious cheese sauce. The onions added a nice sweetness too.
Fresh green salad topped with crispy tortilla strips and a tangy buttermilk dressing. It added a refreshing lightness to our otherwise heavy lunch.
The final bill amounted to £34 for two people, including service and no drinks, so £17 each. Not too badly priced as far as gourmet burger joints go, but perhaps a little towards the high end of the spectrum. The atmosphere is great, and the decor really made the meal enjoyable; it would be a fun place to go with friends.
I know I didn't get a chance to try much of the menu, hence the mini-review, but from what I did eat, I found the food to be decent overall. Not quite as good as I remembered, nor as I had expected considering the hype around both Boondocks and Stax, but, decent. Red Iron still tops my list 😉 Also, I was really disappointed with the way things had panned out when it came to brunch, and Boondocks should be clearer next time when communicating information regarding their establishment.
Previous Post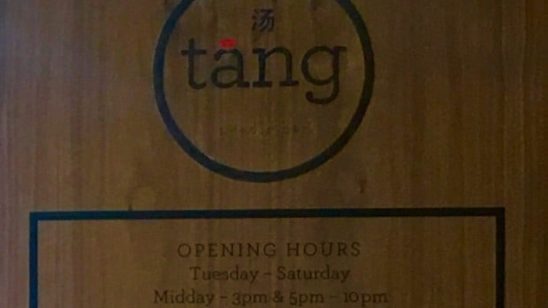 Next Post