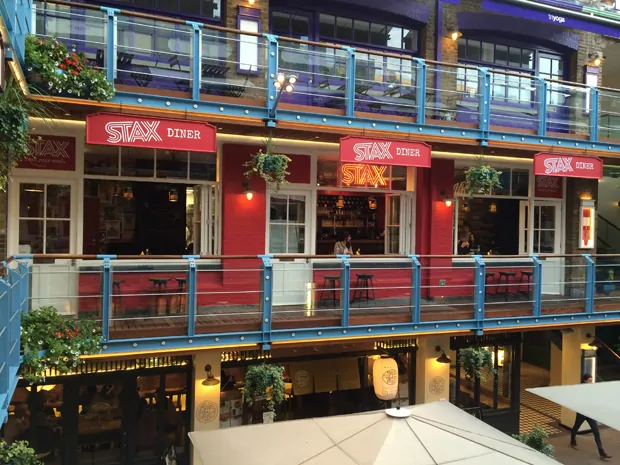 Stax Diner
Last Sunday, I was in a bit of a dilemma. Seeing as Ramadhan was beginning the next day and the thoughts of 20 hour fasts were running through my mind, I was having problems deciding on what deserved to be my last meal. It needed to be something fattening, something sweet, and definitely something absolutely delicious, but what would possibly satisfy all three of these cravings. Well lo and behold, this facebook group gave me exactly what I wanted – Stax Diner.
For those of you who follow me on instagram, I recently posted a rather delicious looking photo of a big, juicy burger right bang in the middle of the fast. Sorry to have tortured you all BUT the good news is, I am happy to say that there is in fact a brand new burger joint in London that is worth visiting. However, no more inconvenience of travelling over an hour just to eat one burger, Stax Diner is situated just off Oxford Street – the most perfect location.
Anyways, here's some more torture just because you guys are my favouriiite <3
Fried Pickles

I originally wanted the fried green tomatoes but they just happened to have run out as soon as we got there *sob* but its okay, I went for the next best alternative and ordered the fried pickles. Huge pickles served piping hot with a crispy and bubbly layer of batter and a pot of cool ranch sauce. The only fault with the pickles was that they could have been sliced thinner rather than being chunky.
Cheeseburger in Paradise Burger

A manageable sized beef patty cooked to an amazing pink medium and topped with the generic trimmings of lettuce, tomatoes, onions and melty American cheese (I chose this cheese for comparison purposes). The taste of the beef was simple, perhaps not flavoured enough, but the fillings made up for this and if you're looking for a burger dripping in juices, Stax is the place. Honestly speaking, the brioche bun was incredible; a very slight crunch from being toasted but otherwise a pillow of buttery heaven. Hands down, this was the best burger bun I have ever had.
Bring Home the Bacon Burger

BW did one better and ordered this beef bacon burger with stilton cheese. Usually, in these halal burger joints, we are accustomed to turkey bacon being used however Stax did things a little differently and opted for beef bacon; not just any ordinary type of beef bacon though, this was maple glazed meaning it was sweet and salty all at the same time. The great flavour of the bacon was so strong that it almost stole the show away from the beef burger itself. BW also really enjoyed the brioche bun and found it held the burger well at first but then started to fall apart before he could finish it.
Peanut Butter Milkshake

Sorry but how could I not? This was made purely from ice cream and peanut butter, with just the right consistency and ohmygoodness, little blobs of creamy peanut butter floating around meaning sips of pure and utter peanut buttery heaven!
The total bill came to £26.45 for two without service; a little steep but the norm for any burger joint, especially located in Central. These were proper burgers; not processed and not overly fancy either – just simple burgers. The best part was that they had such a range of choice for the cheese, you could easily mix and match your toppings according to the type of flavour you were looking for e.g. creamy blue cheese with sweet maple bacon – delicious! For those of you who aren't a fan of burgers, there are plenty of other options on the menu which has taken a Southern approach and offers classics such as fried chicken and waffles, po boy, fried green tomatoes etc.
The location is super convenient especially after a long, hard day at work, a shopping trip down Oxford street, or even just hanging out with a bunch of friends in the park. No more tiring, hour long trips all over Greater London just to scoff down a burger (well, I would make the journey to Red Iron any day), instead you can just hop on a train from anywhere and have a burger in your hand within 45 minutes.
Seeing as it was just the two of us and we had semi-mentally prepared ourselves for the long fasts (well BW had!), we weren't in the mood to order loads of food but the main thing was that the burgers were great plus it is an excuse to visit Stax again just to try everything else on their extensive menu! Hope the fasting is going well for all you readers and that you didn't find this post too excruciating to read- believe me, it is definitely a lot harder writing about the burgers than reading! Good luck for the rest of the month! 🙂
Halal status verified by restaurant
Address: 1st Floor, 1.7 Kingly Court, London W1B 5PW
Website: http://www.staxdiner.com/
Telephone: 020 7734 3190
Nearest Parking: Few pay and display parking spaces on nearby side streets otherwise NCP car parks available.
Closest Station: Oxford Circus
Previous Post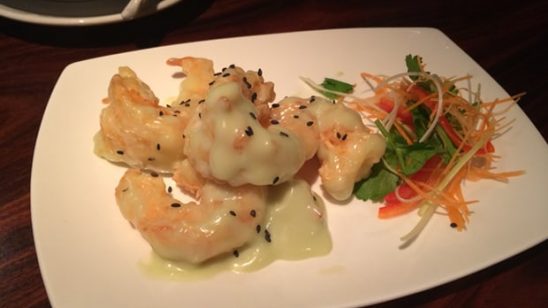 Next Post